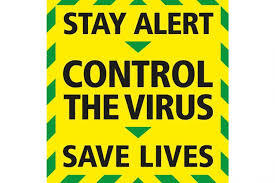 Following the Coronavirus Pandemic, the world is a very different place and everyone has been affected in some way. Here at The Kingsholm we have been working hard and we will do everything we possibly can to make your stay as enjoyable and relaxing as possible, but more importantly, as safe as possible. In order to do this there are guidelines that we have to follow as instructed by the government.
We have owned the Kingsholm for 10 years now and pride ourselves in our high levels of cleanliness. We hold the AA 4* Silver Award and also Food Hygiene Rating 5 (the highest achievable).
As we have no staff everything is done 'in house' by just the two of us so we have total control over everything. All rooms are deep cleaned following guest departure, all linen is laundered at temperatures over 60 degrees and guest glassware, crockery and cutlery is put through the commercial dishwasher at high temperatures.
Before You Arrive
As per draft Government advice, please do not travel to us if you or anyone in your party is showing any of the common symptoms of coronavirus (fever, persistent cough, loss of taste or smell) we will be more than happy to re-arrange your stay for a future date.
We kindly request that you agree to follow our temporary new procedures and measures whilst you stay with us.
We will email you before your stay and include a copy of this document and also our Terms & Conditions